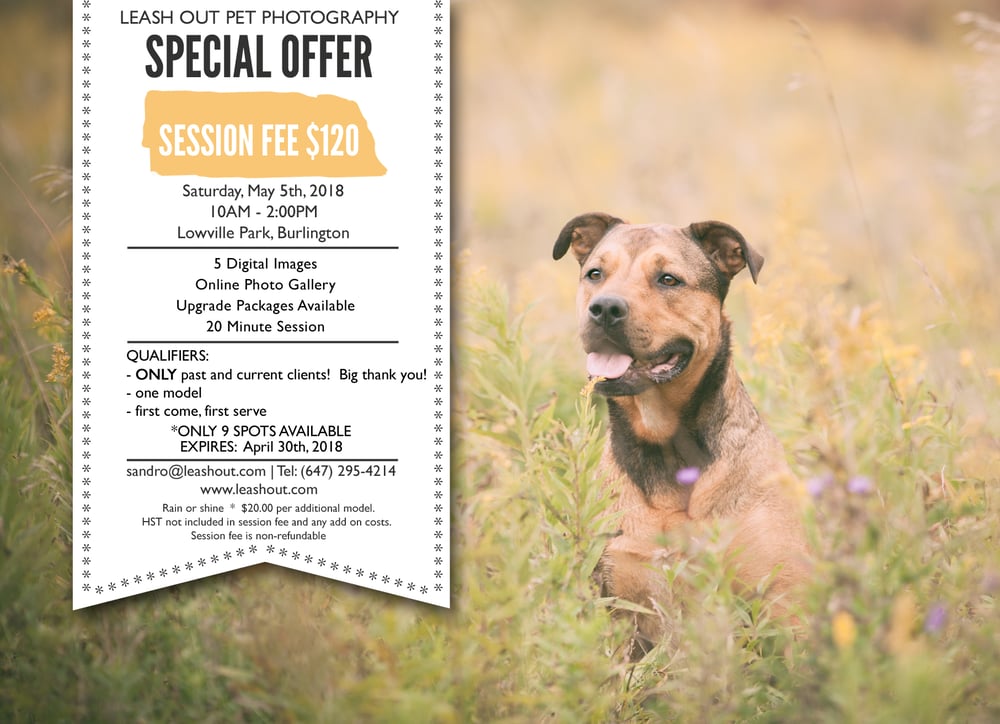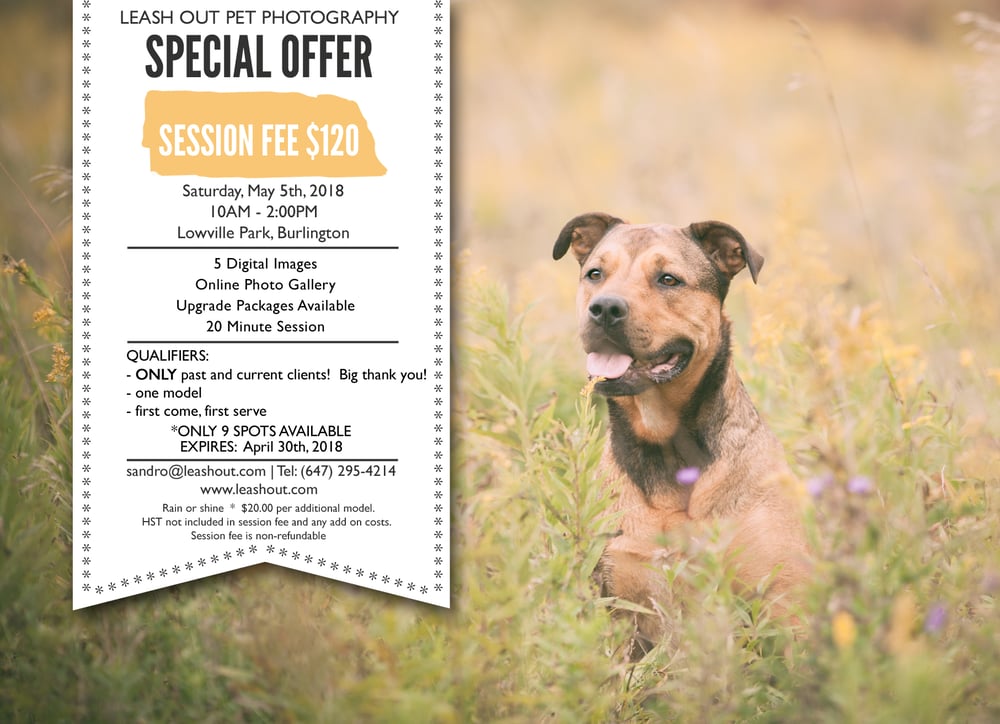 Special Offer, Spring Mini Sessions!
$120.00 / Sold Out
Date|Time|Locations:
Saturday, May 5th, 2018
10AM - 2:00PM
Lowville Park, Burlington
What do you get? :)
5 Digital Images
Online Photo Gallery
Upgrade Packages Available
20 Minute Session
QUALIFIERS:
- ONLY past and current clients! Big thank you!
- one model
- first come, first serve
*ONLY 9 SPOTS AVAILABLE
EXPIRES: April 30th, 2018
-Rain or shine
-$20.00 per additional model. Please click link to add to Cart: http://leashout.bigcartel.com/product/addtional-family-members
-HST not included in session fee and any add on costs.
-Session fee is non-refundable
***If you prefer to pay cash or Interact e-transfer, please call me at 647.295.4214. Once we book your time slot, I will remove it from the list.
Thank you so much for your support!
Sandro A. | LeashOut.com | 647.295.4214 | sandro@leashout.com